More Things that made me go, Huh?
I feel, I have been living under a rock somewhere. Today, my usual Blog surfing unearthed a lot of interesting things which definitely made me go, Huh!
I do like experimenting with different products but some things I discovered hit me smack on my head and made my eyes pop out of my skull. Call me old fashioned if you want.
All of us have heard of the infamous 'PMS'. Yes, the same one. It is that time of the month when most women go on a rampage. I do too. Hubs knows better than to mess with me as I walk around the house like a three headed monster spewing flames out of my mouth. He keeps the knives hidden and the scissors stashed away some place safe, wearing a Kevlar vest and a helmet all the time.
1)
For those WOMEN friends, who forget their dates:
Here is something to help you....presenting
iPeriod
. You can customize it and also can track your mood.
Image Courtesy: www.winkipass.com
Isn't it great? I am totally buying this application. Apple here I come.
2)
Menstrual Cup
: This product surely gave me a shock. I have never seen or read about one earlier. This is going to be a cause of many a nightmares. As of now, I am giving up coffee...for that matter anything served in a cup. Interested parties may click
this
,
this
or
this
link for more information. I am too shaken up to do a review of this product.
3) 'Twilight' Mania gone berserk: Poor Poor 'Rob Pattinson'. Though I personally hated 'Twilight', I did find these panties hilarious. They were created as a joke and were not mass produced. Read more on their website.
4) Environment friendly periods: Looks like cloth pads are back in fashion. The West is slowly acknowledging and accepting things which are still in vogue in India. Be it cloth bags for shopping, using compost as fertilizer or using cloth as sanitary pads. Here are some cute samples of cloth pads.
5) This is a fair warning to all men. Follow these rules and you will be happy with your women partners, friends and your wives.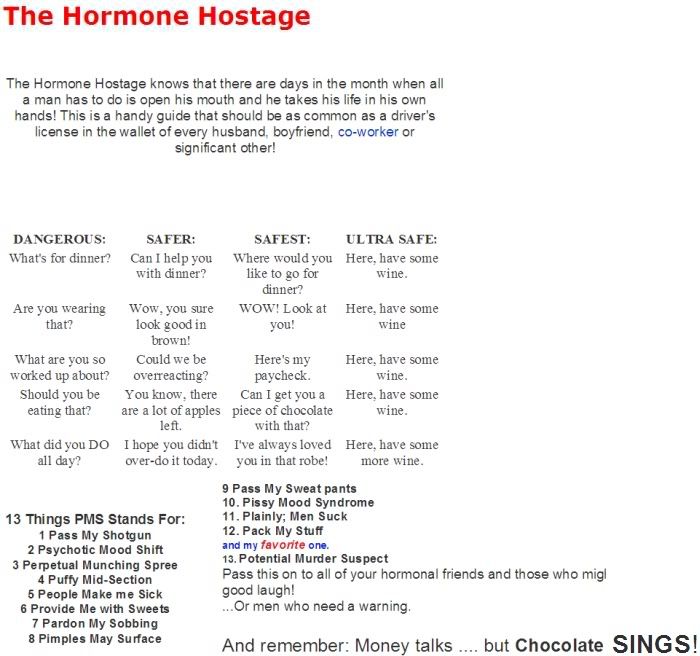 P.S: There has been no intention to 'creep out' readers. It was just a web trolling session which brought these interesting things to light.