Happy Birthday, 'Angry Young Man'
We all know that Amitabh Bachchan epitomised the angry young man of Bollywood. Till now, no one has been able to come even close to his charisma and his screen presence.
Just like you, I am a huge fan of his Movies, not only those Movies, where he played the 'Angry young Man' character but also Movies such as 'Chupke Chupke', 'Satte pe Satta' and 'Cheeni Kum', where you could see that he has an incredible sense of timing, when it comes to humour.
Amitabh Bachchan has the talent to deliver his dialogues with such aplomb that even now, after many decades, we still remember them and repeat them any chance we get.
Here are some of his famous Movie dialogues:
1) "Haan, main sign karoonga, lekin pehle us aadmi ka sign leke aao, jisne mera baap ko chor kaha tha ; pehle us aadmi ka sign leke aao jisne meri maa ko gali deke naukri se nikal diya tha; pehle us aadmi ka sign leke aao jisne mere haath pe ye ('mera baap chor hai') leekh diya tha. Uske baad... Uske baad, mere bhai, tu jo kahega us par main sign karoonga."
- Deewar
2) " Mai aaj bhi feke hue paise nahi uthata".-
Deewar
3) "
Aaj khush to bahot hoge tum"- Deewar
4)
"Aaj mere paas bangla hain, gadi hai, bank balance hai... tumare paas kya hai.?"- Deewar
image courtesy: desimartini.com
5)
"Jis tarah gobhi ka phool phool hokar bhi phool nahi hota, waise hi gainde ka phool bhi phool hokar phool nahi hota."- Chupke Chupke
6)
"Pura naam, Vijay Dinanath Chauhan. Baap ka naam, Dinanath Chauhan; Maa ka naam, Suhasini Chauhan, gaon Mandwa; umar chhattis saal".- Agneepath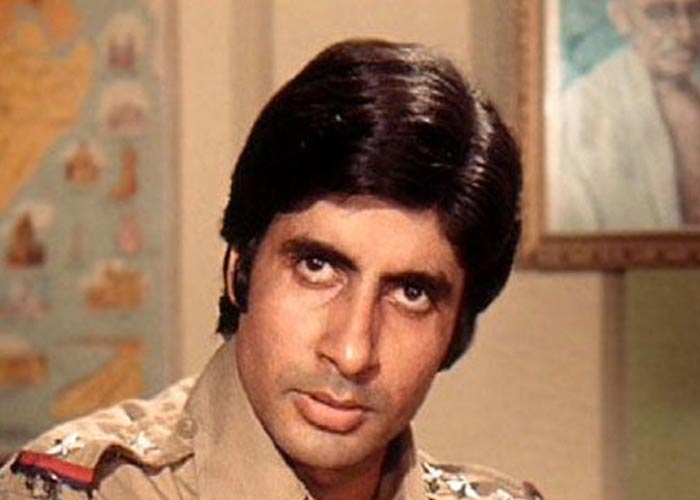 image courtesy: movies.ndtv.com
7) "J

ab tak baithne ko na kaha jaye sharafat se khade raho,

Yeh police station hai tumhare baap ka ghar nahi."- Zanjeer
image courtesy: sholayevents.com
8) "
Agar Kisine Hilne Ki Koshish Ki to Bhoon Ke Rakh Doonga".- Sholay
9) " Kya karu Mausi, mera to dil hi kuch aisa hai. Phir ye rishta pakka samjhu? "-
Sholay
image courtesy: entertainmentbureau.in
10)
"Hum Jaha pe khade ho jaate hein , line wahin se shuru hoti hai."
- Kaalia
image courtesy: video247.tv
11)
"I can talk English, I can walk English, I can laugh English because English is a very phunny language."
- Namak Halal
image courtesy: songs9.com
12)

"Rishte me to hum tumhare baap lagte hain , naam hai Shahenshah."

- Shahenshah
image courtesy: spinonthis.com
13)
"Apun wo kutte ki doom hai, jo baara baras nalli ke andar daal ke, nalli tedi hoti, apun sidha nahin hota!"-
Yaraana
image courtesy: Wikepedia
14) "Jo mard hota hai, usse dard nahi hota" - Mard
image courtesy: desitorrets.com
15)
"Agar apni maa ka doodh piya hai to saamne aa." -
Laawaris
Happy Birthday,
Amitabh Bachchan.
Thank you for giving such amazing performances in your Movies. People might call 'Shahrukh Khan' the king of Bollywood, but for me you will always be that 'Angry Young Man' whose Movies are totally 'Paisa Vasool'.
For me, you will always be the one who fought injustice, spoke for the common man and taught me 'Ye Dosti, hum nahi todenge'. You serenaded your leading ladies with as much passion as you had, when you beat up gangsters and villains like 'Gabbar'. I admire your love for your 'Maa' and had a soft spot for you even when you played the anti hero. There is no one like you and I wish you many years of healthy and happy life.